Where You Live Could Kill You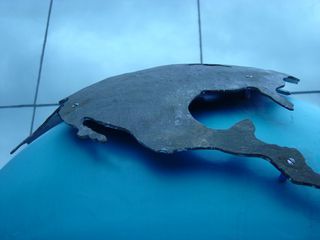 (Image credit: stock.xchng)
Mortality, like real estate, can be all about location. People living in the parts of the Mississippi Delta, Appalachia, the Coastal Plains along the southern East Coast, as well as residents of northern Nevada have the highest mortality rates nationwide. Alternatively, if you're committed to longevity, your best locational bet is a move to the certain counties in Montana, Iowa, Nebraska, Kansas, Colorado, North Dakota and South Dakota, according to a new study comparing mortality rates in counties nationwide.
Sociologist Lynne Cossman of Mississippi State University describes the situation in this month's issue of the American Journal of Public Health.
It's a mystery as to exactly why lifespan is related to where you live, she said.
"There's no easy way to explain, so far, how death is rooted in place," Cossman said. "But, place matters; that's clearly the case."
One factor may be an individual's access to quality health care, Cossman said, so she next plans to explore whether prescription drugs can serve as a proxy for the relative incidence of illness.
Using data compiled by the federal Centers for Disease Control, Cossman has been lead researcher on an MSU team evaluating national mortality rates at the county level from 1968–2004. Even when considering such other factors as sex, race, socioeconomic standing, and education, location continues to have a major impact on mortality rates, she said.
The highest mortality rates in the Mississippi Delta were found in counties clustered along the river in Arkansas, Tennessee, Louisiana and Mississippi. The highest rates along the East Coast were primarily found in counties located slightly inland in Virginia, North Carolina, South Carolina and Georgia.
Findings by Cossman and the other MSU researchers are consistent with prior work the team did about five years ago. She said the study's findings can serve as a guide for government policymakers to use when determining where to direct resources toward unhealthy regions.
Top 10 Worst Hereditary Conditions
Top 10 Mysterious Diseases
Stay up to date on the latest science news by signing up for our Essentials newsletter.
Robin Lloyd was a senior editor at Space.com and Live Science from 2007 to 2009. She holds a B.A. degree in sociology from Smith College and a Ph.D. and M.A. degree in sociology from the University of California at Santa Barbara. She is currently a freelance science writer based in New York City and a contributing editor at Scientific American, as well as an adjunct professor at New York University's Science, Health and Environmental Reporting Program.