Report Card: Who Has Dirtiest Hands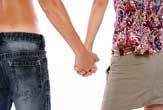 (Image credit: Dreamstime)
Students and dads have the dirtiest hands, according to a new ranking of who washes their hands regularly.
And school nurses and other health professionals have the cleanest hands, according to the hygiene grades in the third Clean Hands Report Card issued by the Soap and Detergent Association.
Overall, Americans have cleaner hands so far this year (a grade of C) than last year (C-).
The report card is based on a telephone survey of 664 parents of school-age children as well as surveys filled out by teachers, school nurses, other health professionals and students attending certain health and family conferences this year. The students ranged in age from 15 to 18.
The full report card is below: Students D Dads D+ Teachers B- Moms B- Health professionals B+
All these results could be inaccurate because people tend to lie about hand washing.
Nearly all of the health professional respondents knew that hand washing is the way to avoid common colds and the flu. More than 60 percent of them reported washing their hands more than 10 times a day. A total of 97 percent reported always washing hands after going to the bathroom. Fathers were significantly more likely than mothers to report they never wash their hands after they cough and sneeze (17 percent vs. 3 percent). Moms are also more likely than fathers to report that they always wash their hands after going to the bathroom (97 percent vs. 89 percent). Hand washing apparently is a low priority for students: 22 percent say they do not wash their hands every time they use the bathroom; 31 percent say they seldom or never wash their hands before eating lunch; and 41 percent say they seldom or never wash their hands after coughing and sneezing.
"With cold and flu season coming up, good hand hygiene is vital to infection control," said Nancy Bock of the SDA. "Cleaning our hands is especially critical at school and at work, where germs lurk in every corner and in every handshake." The SDA advises this approach to hand washing: 1) Wet hands with warm running water before reaching for liquid or bar soap. 2) Rub hands to make lather away from running water. 3) Wash the front and back of hands, between fingers and under nails for at least 15 to 20 seconds. 4) Rinse hands well with warm running water. 5) Dry hands with a clean towel or air dryer.
Video: Flu Fighter
10 Things You Didn't Know About You
Stay up to date on the latest science news by signing up for our Essentials newsletter.
Robin Lloyd was a senior editor at Space.com and Live Science from 2007 to 2009. She holds a B.A. degree in sociology from Smith College and a Ph.D. and M.A. degree in sociology from the University of California at Santa Barbara. She is currently a freelance science writer based in New York City and a contributing editor at Scientific American, as well as an adjunct professor at New York University's Science, Health and Environmental Reporting Program.