Good Body Image Helps You Drop Pounds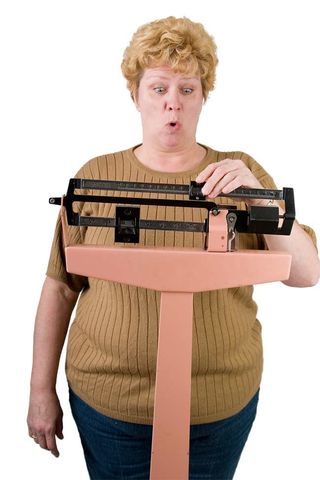 (Image credit: dreamstime.com)
Dieting women who underwent counseling to improve their body image lost more weight than women who were only given general health information about good nutrition, according to a new study.
Those that underwent counseling lost an average of 7 percent of their starting weight, while the control group lost less than 2 percent, on average, over the year-long study.
"Body image problems are very common amongst overweight and obese people, often leading to comfort eating and more rigid eating patterns, and are obstacles to losing weight," study researcher Pedro J. Teixeira said in a statement.
In the study, overweight and obese women enrolled in a weight loss program based on diet and exercise. All of the women received general health information about good nutrition, stress management, and the importance of looking after oneself.
Half of the women also attended 30 weekly group sessions during which issues such as exercise and emotional eating were discussed. The meetings addressed ways to improve body image, as well as how to recognize and overcome personal barriers to weight loss.
Concerns about body shape and size were reduced among the women who partook in the behavioral intervention plan, and they experienced an improvement in their body image, according to researchers from the Technical University of Lisbon in Portugal and Bangor University in Wales.
This healthier body image may have played a role in helping the women to regulate their eating and lose more weight, the findings suggest. "Our results showed a strong correlation between improvements in body image, especially in reducing anxiety about other peoples' opinions, and positive changes in eating behavior," Teixeira said. "From this we believe that learning to relate to your body in healthier ways is an important aspect of maintaining weight loss and should be addressed in every weight control program."
The findings were published today (July 18) in theJournal of Behavioral Nutrition and Physical Activity.
This story was provided by MyHealthNewsDaily, sister site to LiveScience.
Stay up to date on the latest science news by signing up for our Essentials newsletter.
Remy Melina was a staff writer for Live Science from 2010 to 2012. She holds a bachelor's degree in Communication from Hofstra University where she graduated with honors.