Power Nap Device In Development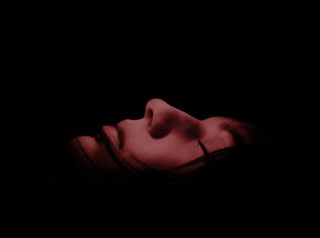 Do you have trouble getting a good night's sleep? University of Wisconsin-Madison researchers are working on a gadget that can help you. Dr. Giulio Tononi, professor of psychiatry at the UW-Madison School of Medicine and Public Health is working on a device that uses transcranial magnetic stimulation (TMS) to stimulate the slow brain waves characteristic of deep sleep. TMS sends a harmless magnetic pulse through your skull to alter brain activity. In experiments, sleeping volunteers immediately began reproducing the slow, deep waves seen in Stage Three and Stage Four sleep. "With a single pulse, we were able to induce a wave that looks identical to the waves that the brain makes normally during sleep," said Giulio Tononi. Scientists refer to four stages of sleep. In Stage One, the body becomes more relaxed; some areas of the brain are already "asleep." In Stage Two, or light sleep, theta brain waves signal changes in how the brain is working. Stage Three is a deep sleep characterized by both theta and finally delta waves, the deepest stage of sleep. Finally, Stage Four sleep, with only delta waves, arrives, driving your body's respiration, heart rate, blood pressure and body temperature to its lowest point during your day. Further studies need to be done before it can be determined whether TMS can provide the basis for a safe, helpful sleep device. Dr. Tononi's study was published in the April 30 edition of the Proceedings of the National Academy of Sciences. TMS is also being studied as a treatment for severe depression, mania and auditory hallucinations, migraine headaches and obsessive-compulsive disorder. Science fiction writers have been hoping for sleep-inducing gadgets, too. Larry Niven refers to a "nap-cap" in his novel Saturn's Race: Ordinary human sleep varies greatly in depth and quality, a vestigial remembrance of the time when Homo habilis need to cycle between deep sleep and near waking, lest in a comalike slumber he fall prey to carnivores. In the napcap a client became an instant yoga master, able to stay in the deepest states for hours, increasing the value of each minute's rest manyfold. (Read more about the nap-cap) Don't doze off before reading these sleep-related stories:
(This Science Fiction in the News story used with permission from Technovelgy.com - where science meets fiction.)
Stay up to date on the latest science news by signing up for our Essentials newsletter.
Bill Christensen catalogues the inventions, technology and ideas of science fiction writers at his website, Technovelgy. He is a contributor to Live Science.