Cigarettes to Get Slapped with Tougher, Bigger Warning Labels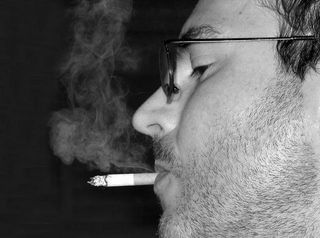 (Image credit: Morguefile)
Cigarette warning labels are getting rather serious these days. In just a generation or so, they have evolved from "smoking may cause lung cancer" to "the surgeon general hopes you drop dead tomorrow, you idiot."
While the latter admittedly is an exaggeration, it isn't too far off. This June, the Food and Drug Administration (FDA) plans to announce a new set of even tougher mandatory warnings on cigarette packs with accompanying nasty images covering 50 percent of the packaging.
Will this be enough to convince the remaining 20 percent of the U.S. population who still smoke to kick the habit? According to several studies published this month, the answer is yes, or at least maybe, for some of these smokers.
Hasn't killed me yet
Smoking is harmful. If that's news to you, chances are you also don't know that chickens lay eggs and that water is wet. Hence the challenge health officials face in trying to convince smokers to quit: Everyone knows the message.
Smokers fall into three camps: the "so what if it kills me" crowd; those who prefer to maintain a comfortable level of ignorance about how harmful smoking is; and those who want to quit. The FDA is targeting the latter two groups, having all but given up on those vested in their individual liberty to die prematurely.
In June 2009, former smoker President Barack Obama signed into law the Family Smoking Prevention and Tobacco Control Act, which gave the FDA authority to regulate the content, marketing and sale of tobacco products. A year-and-a-half later, the FDA announced tentative plans to get tougher on labeling. Half a year after this, the FDA is close to announcing the actual labels.
You can get a peek of some of the proposed warnings and imagery. The most radical change will be the requirement to cover half the front and rear of the cigarette packaging. Currently, the United States has among the least prominent warnings. (Smoking can lead to age-related macular degeneration; oh, the irony.)
Also, gone will be warnings that require a degree in chemistry to appreciate, such as, "Cigarette smoke contains carbon monoxide," to be replaced by the straightforward "Cigarettes cause strokes and heart disease" and the like. [10 Easy Paths to Self Destruction]
The only problem is that the warnings aren't terribly powerful, and the images of death and disease are potentially comical.
Warning on warnings
Canada has one of the lowest smoking rates among industrialized countries, at 18 percent and falling; and the country has long used graphic imagery on cigarette packs coupled with potent remarks, such as "Smoking can make you impotent."
Russia also has tough language, yet 70 percent of the men smoke. The warning might as well be, "Let me light it for you."
Mandatory warnings aside, cigarette manufacturers still have found ways to lure new customers. Starting in June 2010, the FDA began to limit use of terms such as "light," "mild," and "low" on packaging. Tobacco companies rebounded by using new terms such as "gold," "silver," and "white," according to three studies about manipulative practices that are published in the June 2011 issue of the American Journal of Preventive Medicine.
For example, smokers overwhelmingly chose the "whitest" pack if they were concerned about health, tar and nicotine, according to one study led by Maansi Bansal-Travers of the Roswell Park Cancer Institute in Buffalo, N.Y. Another study by much of the same group found that smokers were more likely to think about health risks when confronted with packs containing unavoidable graphic images of disease.
Possible new bans
The 2009 Tobacco Control Act is not without its critics. The act enabled the FDA to ban most flavored cigarettes except menthol, which accounts for 30 percent of the cigarette market and is particularly popular with younger smokers and African-Americans, according to a May 4 perspective article in the New England Journal of Medicine.
The authors stated that they have convincing evidence that the availability of menthol cigarettes increases the number of smokers by increasing the rate of smoking initiation and reducing the rate of cessation. As a result of this and similar studies, the FDA is considering a ban on menthol.
Sometimes you just got to feel sorry for the tobacco industry, faced with one extreme ban after another on advertising, marketing, selling and all. But then you remember, "Oh, yeah, right, these are the guys who have essentially lied for the past 50 years and indirectly killed my uncle."
Christopher Wanjek is the author of the books "Bad Medicine" and "Food At Work." His column, Bad Medicine, appears regularly on Live Science.
Stay up to date on the latest science news by signing up for our Essentials newsletter.
Christopher Wanjek is a Live Science contributor and a health and science writer. He is the author of three science books: Spacefarers (2020), Food at Work (2005) and Bad Medicine (2003). His "Food at Work" book and project, concerning workers' health, safety and productivity, was commissioned by the U.N.'s International Labor Organization. For Live Science, Christopher covers public health, nutrition and biology, and he has written extensively for The Washington Post and Sky & Telescope among others, as well as for the NASA Goddard Space Flight Center, where he was a senior writer. Christopher holds a Master of Health degree from Harvard School of Public Health and a degree in journalism from Temple University.