Hinged phallus of 2,000-year-old fertility figurine was 'clearly intended to dangle'
A 2,000-year-old Celtic bronze figure with a hinged phallus is going to auction this week in the U.K.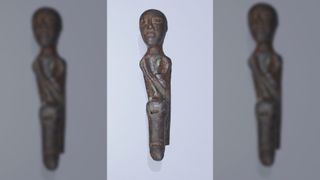 (Image credit: Noonans)
A metal detectorist in England recently hit on something surprising: a small bronze figurine holding a large hinged phallus. The unique find goes up for auction this week.
Paul Shepheard discovered the object at a 2022 metal detecting event in Haconby, a tiny village about 100 miles (160 kilometers) north of London, while searching a field with his wife. Initially, given the location, Shepheard assumed the unusual find was just a steel pin for a cart wheel from old farming equipment. Once he saw the face of the 2.2-inch-tall (5.5 centimeters) figurine, he realized it was something very different.
Nigel Mills, a coin and artifact specialist at Noonans Auctions, said in a statement that the figurine is likely Celtic, dates to the 1st century A.D. and may be "a representation of a fertility god, probably based on the Roman god Mercury, as he is holding a purse in his left hand." The artifact also has a loop on the back of the head, indicating that the object "may have served as a locking mechanism as a buckle to hold a belt and scabbard for a sword," with the phallus having the power of warding off evil spirits, Mills added.
However, John Pearce, a senior lecturer in archaeology at King's College London in the U.K., who was not involved in the find, told Live Science in an email that the object was "clearly intended to dangle." He disagreed with the idea that it was a buckle, saying, "my feeling is that this is yet another variant on the phallic pendant form, to be worn around the neck." The fact that the phallus is large and hinged may have provided "potential amusement and surprise," which increased the object's "function of fending off the evil eye and invidia [envy] by provoking laughter."
Related: Ancient Roman penis sculpture could be the largest of its kind ever discovered
Shepheard has been detecting for around 25 years. "What I love about metal-detecting is that absolute surprise of what you find, and this certainly came out of the blue," he said in the statement. He is listing his find for auction with Noonans, and it's estimated to sell for between $960 and $1,440 — which Shepheard hopes to use to pay for a vacation.
Even though the figurine dates to 2,000 years ago, it does not seem to fall under the U.K.'s Treasure Act of 1996, which requires finders to report "treasure" such as coins, gold and silver objects, as well as multiple artifacts found in the same place. In response to this act, the Portable Antiquities Scheme (PAS) was developed in 1997 by the British Museum and Amgueddfa Cymru — Museum Wales to encourage members of the public to report small finds of potential archaeological interest.
Many of these small finds stay in individual collections, some are sold at auction and others go to museums or are donated. "In general, the Portable Antiquities Scheme has been very successful," Pearce said. When an item is recorded in the publicly available database, "information about the object is available to all, whatever the artifact's subsequent fate."
In an email to Live Science, Mills confirmed that the figurine was shown to a PAS Finds Liaison Officer when it was discovered and that details have been sent to the PAS. "There is currently a backlog, so it is not in the system yet," he said.
The phallus figurine will be offered by Noonans in a two-day sale on March 8 and 9.
Stay up to date on the latest science news by signing up for our Essentials newsletter.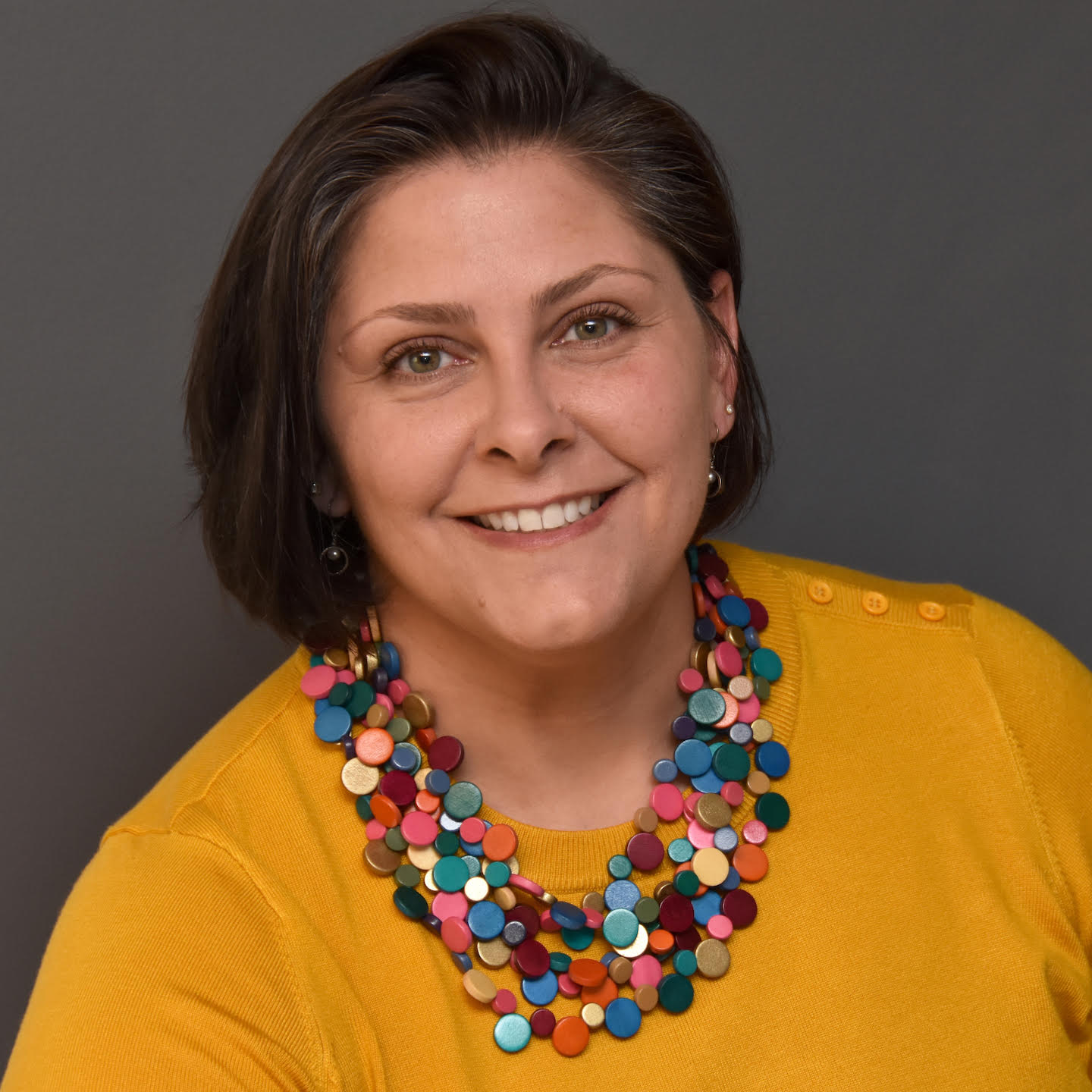 Kristina Killgrove is an archaeologist with specialties in ancient human skeletons and science communication. Her academic research has appeared in numerous scientific journals, while her news stories and essays have been published in venues such as Forbes, Mental Floss and Smithsonian. Kristina earned a doctorate in anthropology from the University of North Carolina at Chapel Hill and also holds bachelor's and master's degrees in classical archaeology.