Oozing Methane Blasts Holes in Siberian Tundra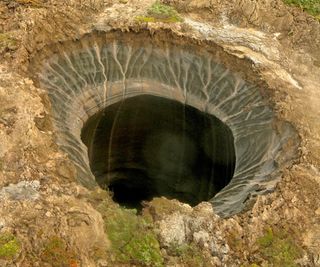 (Image credit: Itar-Tass/Zuma)
Escaping methane gas has blown at least two new holes in the Siberian tundra in the past few months, according to eyewitness accounts to the Siberian Times and the Russian Academy of Sciences.
Reindeer herders northwest of the village of Seyakha in Siberia's far north reported seeing an eruption of fire and smoke on the morning of June 28 — an event caught on seismic sensors at 11 a.m. local time, according to The Siberian Times. Scientists visiting the site photographed a fresh crater blown into the banks of a river.
Researchers also discovered a second, previously unknown crater in the Tyumen region of Siberia this month, the newspaper reported. Local herders told Aleksandr Sokolov, a researcher at the Institute of Ecology of Plants and Animals in Russia, that they'd observed fire in the area of that crater in the winter or early spring. [See Photos of Siberia's Mysterious Craters]
When permafrost melts, it releases large amounts of methane. According to Russian scientists, this sudden release could have led to the explosions. How fast and how frequently this is happening remain controversial topics in the scientific community, given that Siberia is so remote and unexplored. But scientists do agree that Siberia's permafrost is in danger of melting as the globe warms.
Permafrost is soil that stays frozen all year long. Any organic matter, like dead grass or animal corpses, caught up in permafrost stays frozen, too. But as the Arctic warms, the depth of the spring thaw gets deeper and deeper — a process called active-layer deepening. As the soil thaws, the organic material locked inside begins to decompose all at once, releasing flammable gases such as methane, University of Michigan postdoctoral researcher Ben Abbott told Live Science in March.
In some cases, this release is slow, Abbott said. Other times, the soil can collapse dramatically, creating features called thermokarsts. These can look like landslides, slumps, pits or craters. Some fill with water and become lakes.
Past research suggests that warming can cause explosive changes in the landscape. A study released in June found that at least 100 giant craters formed in one region on the Arctic seafloor about 11,600 years ago as the ice sheet retreated and destabilized mounds of frozen methane underneath. These mounds, call pingos, sometimes blew craters up to 0.6 miles (1 kilometer) wide into the ocean bottom.
Some Arctic scientists think something similar is happening in Siberia today. Pingos, or soil-covered permafrost hills, occur on land, too. If they melt rapidly, they could release a fiery burst of methane and create craters similar to the ancient ones seen on the seafloor. Previously, Siberian researchers had discovered craters that had never been seen before, but they had not published any information on the ages of the craters or scientific analyses of how they'd formed. The new eyewitness accounts from local herders suggest that the formation of these craters may, indeed, be violent.
Though the region of Siberia where these craters are located is remote, Russian authorities are concerned about the explosions caused by melting permafrost. The crater that formed on June 28 is about 60 miles (100 km) from Sabetta, a newly developed port on the Ob River that's used to transport liquefied natural gas from the Yuzhno-Tambeyskoye gas field, The Siberian Times reported.
"It is very important for us also to know what to do, because such an eruption can occur anywhere," Alexander Mazharov, deputy governor of the Yamalo-Nenets autonomous region in Siberia, told The Siberian Times. "It might hit a technical facility, a residential settlement or a linear object," he said, referring to a pipeline or railroad.
Original article on Live Science.
Stay up to date on the latest science news by signing up for our Essentials newsletter.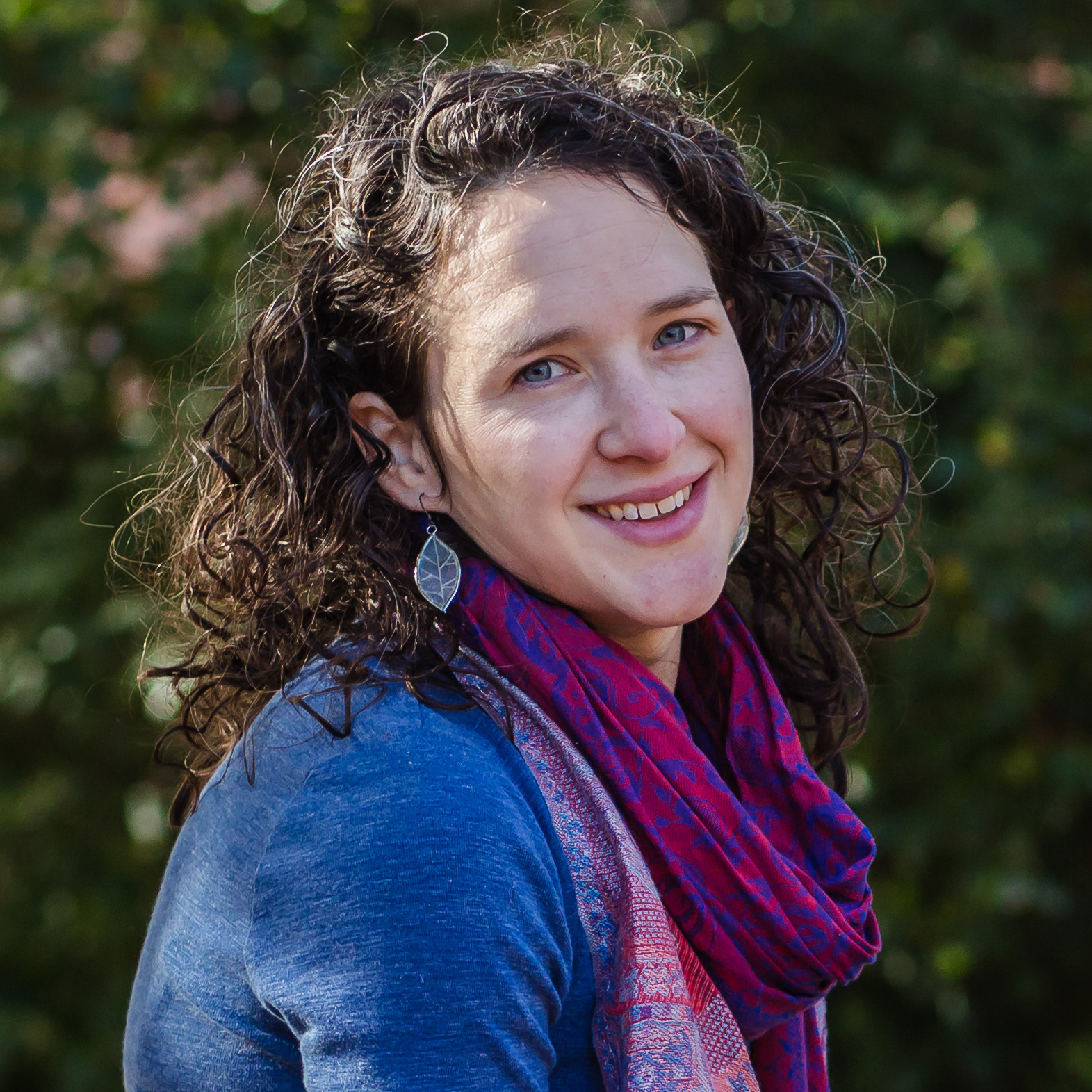 Stephanie Pappas is a contributing writer for Live Science, covering topics ranging from geoscience to archaeology to the human brain and behavior. She was previously a senior writer for Live Science but is now a freelancer based in Denver, Colorado, and regularly contributes to Scientific American and The Monitor, the monthly magazine of the American Psychological Association. Stephanie received a bachelor's degree in psychology from the University of South Carolina and a graduate certificate in science communication from the University of California, Santa Cruz.