Excavations at Shakespeare's Curtain Theatre Reveal Elizabethan Secrets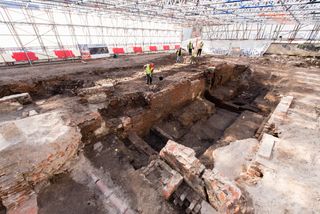 (Image credit: Museum of London Archaeology (MOLA))
Archaeologists have uncovered one of William Shakespeare's first theaters, offering insight into the famed productions.
Before the famous Globe Theatre, Shakespeare's plays were performed at the Curtain Theatre — one of the earliest purpose-built theaters in London, according to the Museum of London Archaeology (MOLA). After three months of archaeological digs at the theater's site in East London, discoveries at the site could "completely transform our understanding of the evolution of Elizabethan theatres," MOLA researchers wrote in a blog post about the discovery.
The excavation revealed that the rectangular theater was built for performance and entertainment. Rather than a repurposed space with a stage added, the Curtain Theatre was built as a performance space with viewing galleries and a general audience courtyard, MOLA researchers said. In fact, the archaeologists also discovered fragments of ceramic money boxes, suggesting that the Curtain Theatre was one of the first Elizabethan playhouses where audience members paid money for the entertainment, the researchers said. [The 25 Most Mysterious Archaeological Finds on Earth]
Another discovery from the excavation was the theater's long, rectangular stage, which housed an unusual passageway running beneath it — possibly used by actors to exit from one side of the stage and enter from the other without being seen by the audience, according to MOLA.
"The early stages of the dig confirmed that the theatre was not the polygonal structure we had anticipated, but this latest set of discoveries give us more detail about this early Elizabethan theatre," the archaeologists wrote. "The discovery of an oblong stage which is far longer than expected and the mysterious passageway offers a tantalizing glimpse into the secrets that are still to be uncovered."
Small glass beads and pins found at the site may have been from actors' costumes, offering a behind-the-scenes glimpse of the productions. The dig also unearthed drinking vessels and clay pipes, likely used by theatergoers and actors, the researchers said.
Post-excavation research is now underway, during which the MOLA researchers will further explore the relationship between the unusual shape of the stage and its passageway; the production and staging of performances; and the overall theatergoing experience.
Original article on Live Science.
Stay up to date on the latest science news by signing up for our Essentials newsletter.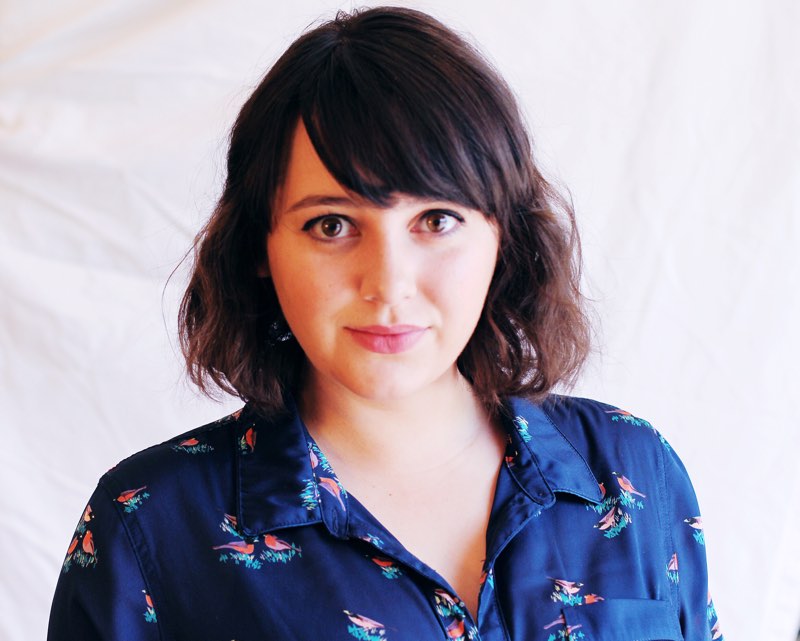 Kacey Deamer is a journalist for Live Science, covering planet earth and innovation. She has previously reported for Mother Jones, the Reporter's Committee for Freedom of the Press, Neon Tommy and more. After completing her undergraduate degree in journalism and environmental studies at Ithaca College, Kacey pursued her master's in Specialized Journalism: Climate Change at USC Annenberg. Follow Kacey on Twitter.