Scientists Agree: Obesity Causes Cancer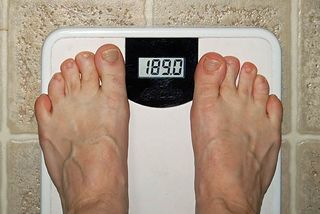 (Image credit: dreamstime.com)
Candy cigarettes are joining real cigarettes as a top cause of cancer. Word came last week from both sides of the Atlantic.
Doctors in England, pouring through the records of nearly 300,000 cancer cases, have found that being overweight raises the risk of developing 20 different kinds of cancer. The study, led by Andrew Renehan of the University of Manchester, is detailed in the current issue of The Lancet.
Meanwhile in Boston, at the annual meeting of the American Association for the Advancement of Science, nutrition expert Walter Willett of the Harvard School of Public Health predicted that obesity will soon replace smoking as the leading cause of cancer in the developed world. He was referring to multiple studies — some on animals and some ongoing, involving hundreds of thousands of humans — that leave little doubt to the obesity-cancer connection.
Upwards of 20 percent of cancers are associated with obesity, Willett said, rapidly narrowing in on tobacco's 30-percent hold. But as fewer people smoke in the United States, and as more of us pack on pounds, those numbers will soon be reversed.
Fat chance
In some ways, this is getting to be old news. Obesity is unhealthy, a study will say, and news editors everywhere get to run those recycled photos of fat bodies with enormous butts and guts, cropped below the head as they walk across the street.
Yet these latest results help correct a misconception that has arisen in recent years that carrying extra weight, particularly as we age, can be beneficial.
Studies have indeed shown that being slightly overweight at age 75 or above can lower the risk of death. The reason is not clear and might be a figment of statistical analysis. Doctors attribute the finding to the fact that being underweight at that age is a result of disease that leads to death; that bodies shrink, distorting the body-mass index and shifting a person into the category of "overweight;" and that extra weight can improve the odds of surviving cancer treatment or a bad case of the flu.
One such study from 2006, from the University of Southern California, published in the American Journal of Epidemiology, found that men and women in their 80s who were a few pounds overweight had lower mortality rates than lean individuals. That same study, however, found that people who were overweight or obese at age 21 had the highest rates of mortality of all the groups studied.
The caveat to these studies is how many extra pounds and when were they gained. In the USC study, sadly, there were no obese subjects in their 80s.
How to live to 100
The trick to living to 100, the joke goes, is to live to 99. The trick to being a healthy overweight at age 80 is to be at a healthy normal weight all your life, or you'll never get to age 80.
Having some meat on your bones is a good way to weather the trauma of cancer treatment. But not getting cancer just might be a bit more practical. And remaining lean is a good start on that goal.
Of course, there are no guarantees, only means to reduce risks. You'd be hard-pressed, however, to find overweight people in the 90s or over 100.
Video: Is the Fat Virus For Real?
Christopher Wanjek is the author of the books "Bad Medicine" and "Food At Work." Got a question about Bad Medicine? Email Wanjek. If it's really bad, he just might answer it in a future column. Bad Medicine appears each Tuesday on LiveScience.
Stay up to date on the latest science news by signing up for our Essentials newsletter.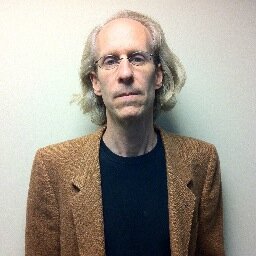 Christopher Wanjek is a Live Science contributor and a health and science writer. He is the author of three science books: Spacefarers (2020), Food at Work (2005) and Bad Medicine (2003). His "Food at Work" book and project, concerning workers' health, safety and productivity, was commissioned by the U.N.'s International Labor Organization. For Live Science, Christopher covers public health, nutrition and biology, and he has written extensively for The Washington Post and Sky & Telescope among others, as well as for the NASA Goddard Space Flight Center, where he was a senior writer. Christopher holds a Master of Health degree from Harvard School of Public Health and a degree in journalism from Temple University.