The Macabre Dr. Mutter's Freaky Medical Marvels
A man before his time
Cristin O'Keefe Aptowicz contributed these images to Live Science's Expert Voices: Op-Ed & Insights.

While he is probably best known today for his namesake museum — Philadelphia's (in)famous Mütter Museum — 19th-century doctor Thomas Dent Mütter (1811-1859) first made a name for himself as a young surgical wunderkind. Specializing in performing reconstructive surgery on the severely deformed in a time before anesthesia, Mütter was one of the first American pioneers of plastic surgery. In the new book, "Dr Mütter's Marvels: A True Tale of Intrigue and Innovation at the Dawn of Modern Medicine" (Gotham Books, 2014), author Cristin O'Keefe Aptowicz explores the life and times of this idiosyncratic doctor and American original. The following are examples from the book.

Read more about Dr. Mütter in "Anesthesia's Evolution: Satanic Influence to Saving Grace (Op-Ed)" and read an excerpt of the book in 'Dr. Mütter's Marvels' (US 2014): Book Excerpt.
Man with Goiter
Before the medical community fully understood the impact of nutrition on health, birth defects and deformities due to malnutrition were common, such as goiters that were often caused by a lack of dietary iodine.
Madame Dimanche
Wax model of a human horn (cornu cutaneum) successfully removed after six years' growth from Madame Dimanche, a Parisian widow, in the early nineteenth century. Dr. Thomas Dent Mütter had a particular fascination with strange cases such as Madame Dimanche.
Horror and shame
Historically, women with deformities would often be kept from medical treatment because of the perceived shame associated with bringing her into the public eye. This woman suffered from hypertrophy of the eyelid.
Man with Varicose Veins of the Head
Extreme ailments — such as varicose veins of the skull — could grow severe in a time before early detection of disease.
Nose Septum Rebuild
Historically, men were frequently deformed from injuries sustained on the job or in brawls. But 19th century doctor Thomas Dent Mütter was an innovator in the burgeoning field of "plastic surgery," where he was able to do things such as reconstruct the bottom of a man's nose using the skin from the top of his lip (as seen in this illustration).
The Mütter Flap Surgery
In a time when women wore constrictive clothing and cooked in front of open flames, it was not uncommon for them to become severely deformed due to burns that had occurred in the home. Shame often kept these women from seeking medical treatment. However, Dr. Thomas Dent Mütter invented a new type of treatment, which he called the Mütter Flap Surgery, which revolutionized the treatment of burn deformities. Severely burned women (and men) came from all over the country to be treated by him, despite the fact the lengthy, painful surgeries would be performed while the patient was still awake. An early form of skin grafting, the Mütter Flap Surgery is still used today, over 150 years after Mütter's death.
Portait of Thomas Dent Mütter
Portait of Thomas Dent Mütter (1841) by Thomas Sully.
Admission ticket
At Jefferson Medical College, where Dr. Thomas Dent Mütter served as the wildly popular Chair of Surgery, annual admission tickets were given to enrolled students. Medical students were required to attend two years of lectures and pass a test before given their medical degree. While the majority of the admission tickets were printed on light brown or gray paper, the flamboyant Mütter's admission tickets were often printed on hot pink paper.
His collection
During his lifetime, Dr. Thomas Dent Mütter amassed a large collection of pathological marvels, many extremely unusual. There were "the usual osseous, nervous, vascular, muscular, ligamentotaxis, and other preparations for anatomical demonstration," but his collection also contained a large number of wet preparations (specimens in jars); diseased bones and calculi; an extensive series of paintings and engravings, representing healthy and morbid parts, fractures, dislocations, tumors … and the surgical operations that are necessary for their relief; as well as graphic models of medical conditions in wood, plaster and wax. When Mütter realized that his life was coming to a premature end because of his lifelong struggles with health, he became fixated on finding a proper home for his collection, which he considered "the chief object of my professional life." He struck a deal with the College of Physicians of Philadelphia, who opened the Mütter Museum in 1862 — three years after Mütter's death.
Gouty hands
An example of gouty hands from the collection of medical wunderkind Dr. Thomas Dent Mütter. He was forced to end his surgical career early because of constant, painful and crippling flare-ups of gout, a medical condition he inherited from his grandmother. As a surgeon, Mütter's hands were one of his most valuable tools. Swift and nimble, quick and precise, Mütter was also ambidextrous, and was equally skilled with both hands. "Few can boast of [being ambidextrous] … and often, many who can have in fact only two left hands," a fellow doctor once quipped.

Follow all of the Expert Voices issues and debates — and become part of the discussion — on Facebook, Twitter and Google+. The views expressed are those of the author and do not necessarily reflect the views of the publisher.
Stay up to date on the latest science news by signing up for our Essentials newsletter.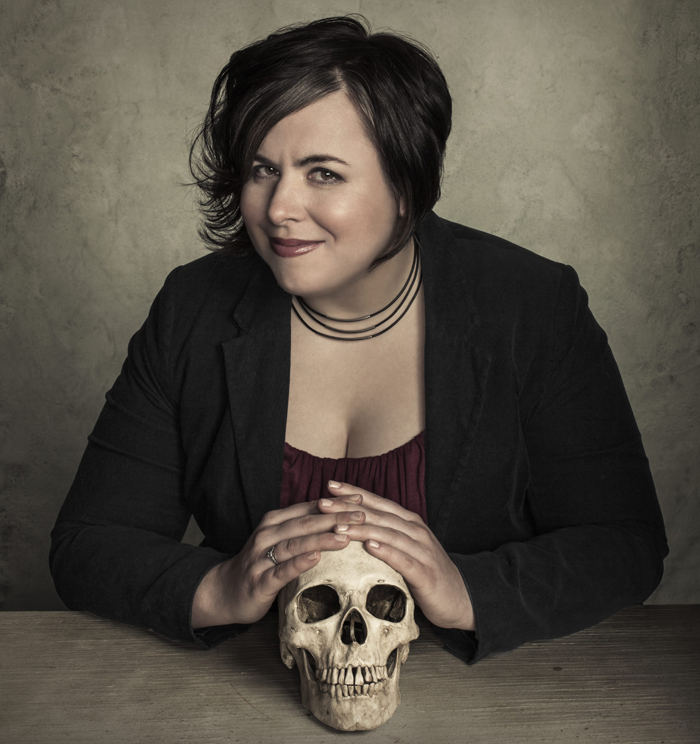 Cristin O'Keefe Aptowicz is a New York Times bestselling nonfiction writer and poet. She is the author of six books of poetry as well as the nonfiction book, Dr. Mütter's Marvels: A True Tale of Intrigue and Innovation at the Dawn of Modern Medicine, which made 7 National "Best Books of 2014" lists (including Amazon, The Onion's AV Club, NPR's Science Fridays and the UK newspaper The Guardian, among others) and Words In Your Face: A Guided Tour Through Twenty Years of the New York City Poetry Slam. Born and raised in Philadelphia, she now lives in Austin, Texas.