Robert Reiley is an adjunct professor and course developer at Kaplan University School of Legal Studies, which is a provider of "green" and environmental career courses and degrees. Reiley has 20 years of experience as an environmental attorney in the government and private sector. His specialties include legal counseling, regulatory development and litigation. He contributed this Op-Ed to Live Science's Expert Voices: Op-Ed & Insights.
The ever-increasing complexity of environmental regulation across a wide spectrum of industries, and the groundswell of consumer support for "green" industry practices, are creating greater demand for professionals who can navigate the changing landscape of environmental policy and keep companies ahead of the curve.
This changing landscape is a result, in part, of a disjointed regulatory system that demands experts to decipher it. In fact, policymakers and those who wish to influence environmental policy don't have an easy time, either. Governmental authority on environmental issues in the United States is extremely disjointed. While the U.S. Environmental Protection Agency (EPA) is the most comprehensive environmental agency, because it regulates air and water pollution, solid waste, radiation, pesticides and toxic substances — to name a few — its authority on those matters is not exclusive.
Many of the executive branch's departments have some jurisdiction over environmental policy, like the U.S. Department of the Interior, which oversees mineral development on public lands, or the U.S. Department of Agriculture, which is responsible for forestry and soil conservation efforts. Oh, and don't forget that there are 50 states, each with its own ability to influence and shape environmental policy within its borders.
To be sure, many of these challenges have been around since the 1970s, but the growth in environmental regulations has not subsided, and the challenges that face companies and society continue unabated. A diverse range of companies, from dog food manufacturers to botanical gardens, might be affected by environmental regulations. Moreover, there are emerging issues to deal with, like sustainability, climate change, genetically modified foods and endocrine disruptors in drinking water. As a result, there is a growing need for people in both the public and private sectors who have the green credentials and experience to synthesize this type of information, communicate it in an effective manner, and apply it in a variety of circumstances.
While the federal government is experiencing gridlock on a whole host of issues, including those related to the environment, the private sector sees growth and opportunity in the greening economy. For instance, the Economic Policy Institute, in assessing the green economy and its potential for growth, finds that green industries grow faster than the overall economy. The U.S. Bureau of Labor Statistics estimates that in 2011 there were 3.4 million green jobs, which is 2.6 percent of the total number of American jobs. About 73 percent of those jobs are in the private sector, 5 percent are with the federal government, 7 percent are in state governments, and 15 percent in local governments.
The rapid pace of new technology ensures that the demand for certain green jobs and skills may change dramatically within a short time. Long-term projections still point to increased opportunities for employment.
But what exactly is the "green economy" and what qualifies as a "green job?
Generally, people think of the green economy as that which is limited to the conversion of fossil fuels to renewable energy and a green job as one that benefits the environment. While the latter description is true, the former description is too narrow.
According to the Green Goods and Services Program of the U.S. Bureau of Labor Statistics, there are about 325 industries that are potential producers of green goods and services, and 120,000 business establishments, which provide a measure of national and state employment in industries that produce goods or provide services that benefit the environment. Additionally, this government agency defines green jobs as those "that produce goods and provide services that benefit the environment or conserve natural resources."
According to the Bureau of Labor Statistics, green goods and services fall into one or more of the following five categories:
Renewable energy, which includes sources like wind, biomass, geothermal, solar, ocean, hydropower, and landfill gas and municipal solid waste.
Energy efficiency, which includes energy-efficient equipment, appliances, buildings, and vehicles, products and services that improve the energy efficiency of buildings and the efficiency of energy storage and distribution.
Pollution reduction and removal, which includes recycling and reuse to reduce or eliminate the creation or release of pollutants or toxic compounds, or remove pollutants or hazardous waste from the environment.
Natural resources conservation, which includes products and services related to organic agriculture and sustainable forestry, land management, soil, water or wildlife conservation, and stormwater management.
Environmental compliance, education and training, and public awareness, which includes the enforcement of environmental regulations, education and training related to green technologies and practices, and public awareness of environmental issues.
Green jobs, to be sure, are extremely diverse, ranging from farmers, utility workers, equipment vendors and writers to engineers, scientists, educators, foresters, lawyers, policy analysts, consultants, animal care givers and recreation workers, to name a few.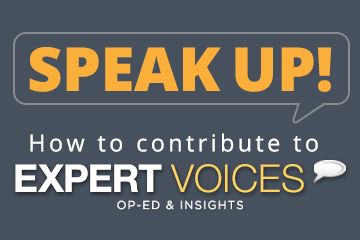 But not all green jobs are created equal. The greener the job, that is, the portion of the job that focuses largely on environmental issues, the more important one's education, training and credentials become. The average salary for those with green credentials is $48,000. But average green-credentialed salaries can vary greatly due to company, location, industry, experience and education.
Some occupations require only short- or medium-term training, while others require long-term education. For example, those seeking employment in the renewable energy or energy-efficiency sectors as an auditor or analyst may supplement their current skills with a nationally recognized credential. Those in positions that demand more education may find it necessary to advance their green careers by earning an associate's, bachelor's or master's degree. Because employers have a special interest in job seekers who can go beyond basic skills and demonstrate a solid understanding of larger environmental issues, job hunters should focus on additional training or education that is multidisciplinary with an emphasis on critical-thinking skills.
Once the decision is made to earn a specific degree or credential, a job seeker should research the available educational programs, comparing course requirements and costs, job-placement rates and accreditations from government and industry. There are many continuing education programs, including online programs that are adult-friendly and are even flexible enough for busy professionals.
The views expressed are those of the author and do not necessarily reflect the views of the publisher. This version of the article was originally published on LiveScience.