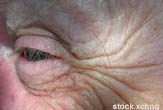 Longevity tends to run in some families and a new government-funded study aims to unlock the secrets of why this is.
Developed by the National Institute of Aging (NIA), the Long Life Family Study, or LLFS, is now recruiting families with long-lived members. Researchers are looking for families in which several people have lived long lives. They are particularly interested in hearing from families with at least two living members aged 80 years or older who have living children residing nearby.
"Other studies have indicated that longevity tends to run in families," said NIA director Richard Hodes. "The planned LFFS is designed to determine the genetic and environmental factors that contribute to longevity and the ability to escape diseases normally associated with aging such as Alzheimer's disease, cancer, stroke and heart disease."
The project will run five years and cost an estimated $18 million. Families will be recruited from three sites in the United States and one in Denmark.
U.S. participants will need to live close to Columbia University in New York City, the University of Pittsburg or Boston University. Danish participants will be recruited near the University of Southern Denmark.
Candidates will be asked about family and health history and will undergo performance and physical tests. They will also be asked for a small blood sample so that researchers can determine the role genes play in longevity.
"Families are often very proud of their long-lived relatives," said LLFS program official Winifred Rossi. "This study will provide the opportunity for long-lived families to share information about their lives that contributes to their long and healthy survival."
Private information of the participants will remain confidential but results from the study will be made public once the information is analyzed, Rossi said.
Stay up to date on the latest science news by signing up for our Essentials newsletter.