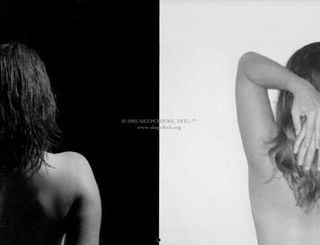 Anyone familiar with the skeptical community knows that the number of women involved in conferences, activism, and other events has historically been low. Why is this? CSICOP has explored the question in Skeptical Inquirer through the years, with insights from Carl Sagan, Carol Tavris, and many others.
Are women simply more gullible than men and unable to resist the siren song of the New Age? Does the old, white, male, face of skepticism deter women from playing an active role?
Whatever the reasons, the tide is finally turning with the recent launch of Skepchicks International, whose slogan is "smart is sexy."
Skepchicks "is an organization dedicated to promoting skepticism and critical thinking among women around the world," according to founder Rebecca Watson. Skepchicks is aimed primarily at women who may or may not consider themselves "skeptics" or have any knowledge of the skeptical community. However, men and women currently active in skepticism should find the content fun and informative.
To kick off the organization, skepchicks from around the world have come together in an online forum at www.skepchick.org. Along with general topics of interest to the critically thinking community, subjects of specific interest to women are highlighted. Efforts to help raise awareness about skepticism among women are discussed, and ideas for future projects are set in motion.
As a fundraising effort, Skepchicks has produced a 2006 calendar (example) exhibiting tasteful black and white photographs of skeptical women with both brains and beauty.
In January, Skepchicks launched a monthly magazine with news, articles, editorials, and reviews.
Amanda Chesworth is a Skepchick and CSICOP's Educational Director. This article appears courtesy of Skeptical Inquirer magazine.
The Biggest Popular Myths
The Greatest Modern Minds
Stay up to date on the latest science news by signing up for our Essentials newsletter.