New Approach Curbs Childhood Deaths in the Developing World (Op-Ed)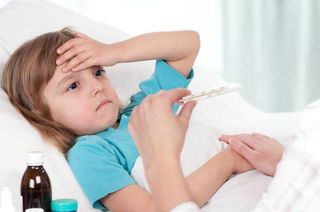 (Image credit: Denys Prokofyev | Dreamstime)
Dr. Louisdon Pierre is director of pediatric critical care at The Brooklyn Hospital Center and co-founder of the Pediatric Universal Life-Saving Effort (PULSE). He contributed this article to LiveScience's Expert Voices: Op-Ed & Insights.
In 2012, the World Health Organization reported that worldwide deaths among children under 5 years of age dropped from nearly 12 million in 1990 to about 6.9 million in 2011.
While this news is indicative of progress, mortality rates for the world's children remain far too high. More than 70 percent of pediatric deaths are caused by the side effects of poverty: diarrhea, malaria, malnutrition, infection, pneumonia, preterm delivery or lack of adequate care for high-risk deliveries.
While Western medicine is often technology-focused, it is possible to save children's lives using simple, low-tech, low-cost, evidence-based care that relies on manpower more than technology: vaccines, antibiotics, nutritional supplements, better family care and breast-feeding .
I learned this lesson firsthand when I traveled with a group of physicians from
The Brooklyn Hospital Center, among the first medical teams to arrive in Haiti — my birthplace — after the 2010 earthquake. The injuries among children were staggering, and conditions posed tremendous obstacles for even the most experienced physicians. But the difference in outcome — between a child who survived and one who died — was sometimes as simple as having round-the-clock monitoring for a child in crisis.
After Haiti, Dr. Marilyn Kioko — a pediatric critical care fellow at the University of Chicago Medical Center's Comer Children's Hospital — and I co-founded the Pediatric Universal Life Saving Effort (PULSE) to offer physicians, nurses and health care workers in developing countries tools they could use to reduce pediatric mortality .
Our concept is one of sustainability, and it is simple. The goal of PULSE is to create pediatric health hubs in developing countries where physicians, nurses and other health care workers can learn simple, critical-care techniques to reduce pediatric mortality from infections, pneumonia and dehydration. Once local physicians are trained, they can pass the knowledge along thorough local instructors and regional centers.
To date, PULSE has conducted several missions to Haiti, El Salvador, Kenya and Nepal. Most recently, a team of five physicians returned from a third mission to Nepal where we taught a structured course in core, pediatric, critical-care education for physicians from six hospitals.
One major contributor to mortality worldwide is sepsis, which accounts for 60 to 80 percent of all deaths in developing countries. Often known as "blood poisoning," sepsis kills more than 6 million infants and young children every year.
Sepsis is a constellation of symptoms that occurs when infectious agents, such as bacteria, enter the bloodstream and create an overwhelming immune reaction, leading to shock and fatal organ failure.
In the United States, sepsis is the 10th leading cause of death with an estimated 750,000 cases annually and a nearly 40 percent mortality rate, even though the risk of developing sepsis due to infection is only 1 percent. Compare that to developing countries, where sepsis is the second-most common cause of death, claiming 1 in 5 lives worldwide. Children under age 5 are especially at risk; the World Health Organization reports that across the globe, sepsis causes 60 to 80 percent of lives lost per year in children under 5.
Part of PULSE's efforts in Nepal and other countries is to teach health care workers to diagnose and treat sepsis by recognizing early changes in age-specific vital signs, such as heart rate, respiratory rate and blood pressure. Death can be prevented if this threat is detected early and treated quickly — within the crucial first hour — with antibiotics and intravenous fluids.
To date, PULSE has trained more than 400 health care workers in the nations we have visited. We plan to return on a yearly basis and advise Katmandu University Teaching Hospital on its planned pediatric intensive care unit and with ongoing staff training. Our next project will assist in the development of a critical-care society in Lagos, Nigeria.
Reducing pediatric mortality in developing countries has significant challenges. Advanced education and training for local physicians, nurses and health care workers can make a huge difference.
More information on PULSE is available at www.facebook.com/PULSENOW and www.pulsenow.org, and there are videos of the work. The views expressed are those of the author and do not necessarily reflect the views of the publisher. This article was originally published on Live Science.
Stay up to date on the latest science news by signing up for our Essentials newsletter.