Carved Marriage Proposal Found at Quarantine Station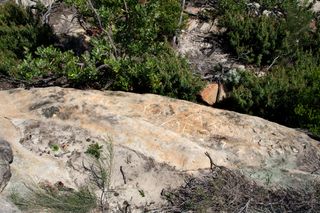 (Image credit: copyright Ursula Frederick)
Archaeologists are known for discovering tombs, pyramids, paintings and gold treasures, but now two researchers report the discovery of something rather different, and newer — a marriage proposal, carved in stone.
Etched in large letters on a sandstone outcrop just south of a decommissioned quarantine station in Manly, Australia (a suburb of Sydney), it reads: "Rebecca will you marry me? Tim."
Researchers don't know who this couple was or if Rebecca accepted Tim's proposal. However the inscription, which by its relatively unweathered appearance was likely carved within the past 10 years, adds a bit of modern romance to a place that had a difficult past.
"I like to think that Tim kind of went up ahead and made the inscription and took Rebecca up there with a bottle of Champagne and an engagement ring," said Annie Clarke, an archaeologist at the University of Sydney, in an interview with LiveScience. "You can make up all sorts of stories."
The North Head Quarantine Station, as it is known, was in operation from 1828 to 1984 and was used to hold people (mainly newly arrived travelers) suspected of having an infectious disease, examples being smallpox, influenza and plague. The station would prove to be the final stop for more than 500 souls who never made it out alive. Clarke and her colleagues think Tim's proposal dates to after the station was shut down and incorporated into a park.
Today, the station is an important Australian heritage site. It is considered, by some, to be one of the most haunted places in Australia and is a popular spot for "ghost tours," a number of which can be seen on YouTube.
Inscriptions from those quarantined
Modern-day archaeologists are tackling the history of the station, on a more scientific basis, by investigating the nearly 1,000 inscriptions, carved in stone, of those who had to live there. [See Photos of Proposal & Other Inscriptions]
"You've got over 150 years of quarantine there," said Clarke, who along with Ursula Frederick, a doctoral student at Australian National University, reported on the marriage proposal, along with other inscriptions, in a recent edition of the journal Archaeology in Oceania.
Clarke and Frederick note in their paper that 13,000 people were quarantined at the station throughout its history. An estimated 572 of these people died and were buried in nearby cemeteries, a mortality rate of about one in 25 over the station's life span.
The artistry on some of the inscriptions is "absolutely amazing," Clarke said.
"There are a couple that are these kinds of heads that are carved into the rock that look like medallions," she said. About 20 inches by 20 inches (50 centimeters by 50 centimeters), they are shaped "like a bust" with one of them appearing to depict a sailor.
Another interesting inscription, carved in relief, reads "RMS (Oct) (1895) Cuzco, In Loving Memory of Irish Stew." Clarke said, "We are never quite sure whether that's [Irish stew] a nickname or whether the food was so bad on the ship they're actually missing their Irish stew from home."
Act of remembrance
One particularly well-carved inscription was framed in relief by a stonemason from Scotland named John Howie. On June 11, 1879, the ship he was traveling on, the Samuel Plimsoll, reached Sydney. Historical records show 12 people did not survive the journey, including the carver's infant son William Howie.
When John Howie carved the inscription recording their arrival in quarantine he drew a star above the word "ship" and listed five of the ship's senior staff, notably excluding the ship's surgeon Pringle Hughes (he may not have been happy with his services), Clarke said.
At the very bottom of the inscription Howie etched in "462 emigrants," a number that included all who were born during the journey and those who died, including his son.
"In carving those three numbers, 4, 6 and 2, Howie must have felt acutely aware of their significance," Clarke and Frederick write in their paper. "In knowing a little more of the inscription's back story we, too, become aware of the loss that this act of remembrance enfolds within it."
Follow LiveScience on Twitter @livescience. We're also on Facebook & Google+.
Stay up to date on the latest science news by signing up for our Essentials newsletter.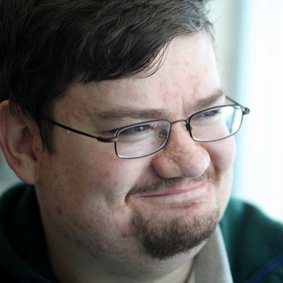 Owen Jarus is a regular contributor to Live Science who writes about archaeology and humans' past. He has also written for The Independent (UK), The Canadian Press (CP) and The Associated Press (AP), among others. Owen has a bachelor of arts degree from the University of Toronto and a journalism degree from Ryerson University.