Plastic Surgery Shaves 9 Years Off Your Age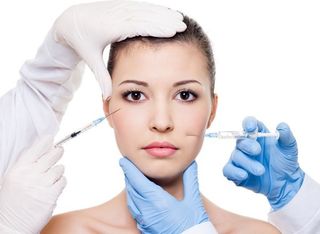 (Image credit: Dreamstime)
Plastic surgery will likely make you look nine years younger than you really are, a new study suggests.
Researchers showed 40 medical students before and after pictures of 60 plastic-surgery patients.
When shown the "before" pictures, the medical students estimated the patients to be 1.7 years younger than their actual ages, on average. When looking at the pictures taken six months after surgery, the students estimated the patients to be 8.9 years younger than their actual ages — in other words, surgery took an average of 7.2 years off the patients' perceived ages.
"Studies have shown surgery helps people look more attractive, and that's fine, but that's very, very subjective, and it's in the eyes of the beholder," said study researcher Dr. Nitin Chauhan, a plastic surgeon at the University of Toronto. The new findings give surgeons another tool to use during the delicate task of telling patients what they can realistically expect to see after surgery, Chauhan said.
Patients' satisfaction with their surgery often depends on their expectations, so clear communication about a surgery's results is important. Surgeons generally have had to use somewhat vague terms, telling patients they will look "less tired" or "more youthful," but the new findings may offer a more specific way to explain to patients what they might expect, the authors wrote in the Feb. 20 issue of the journal Archives of Facial Plastic Surgery.
Which procedures take off the most years?
The 60 plastic-surgery patients, who were predominantly women, fell into three groups: 22 had undergone a face and neck lift only; 17 had undergone a face and neck lift along with an eyelid lift; and 21 had those procedures, plus a forehead lift.
The youthfulness granted by the surgeries differed depending on the group. After surgery, those who'd had only a face and neck lift were estimated to look 5.7 years younger than before surgery; those who'd also had an eyelid lift were estimated to look 7.5 years younger; and those who'd had face, neck and eyelid lifts along with a forehead lift were estimated to be 8.4 years younger after surgery.
Chauhan emphasized that the findings don't mean that having more procedures is better. "Patients come in with different sets of complaints, this will help in gauging what they want, and tailoring treatment plans to get them there," he said.
The patients in the study were between 45 and 72 years old when they had their surgery; their age at the time of their surgery did not affect how much younger they looked afterwards, according to the study.
The medical students were each given 30 pictures to rate, and no students were given the before and after photos of the same patient. In fact, the students were not told the photos were of plastic surgery patients, they were simply asked to look at the photos, and guess the subject's age, Chauhan said.
Though the costs of the surgeries can vary depending on a patient's geographic region, surgeon and after-surgery care, Chauhan said, face and neck lifts generally cost between $10,000 and $12,000, and eyelid lifts and forehead lifts each cost about $3,000 to $4,000.
Why we get plastic surgery
"There stems an innate desire to be as young and attractive as possible, which has been documented throughout much of the history of our species," the researchers wrote. But experienced surgeons know to temper what they say to patients, because of limitations in surgery's abilities to reverse the signs of aging, a complex process.
The researchers noted some limitations of their study, including the fact that one surgeon completed all of the plastic surgeries, and the study included only a limited number of plastic-surgery techniques. Future work should compare results among patients undergoing different surgical techniques, and also look at the combined effect of laser skin resurfacing, and other interventions.
They also noted that most patients don't want to look as young as surgically possible — most say they "want to look good for their age," rather than looking artificial, the researchers wrote.
"People don't want that red carpet, windswept look. They want to avoid the stigma of plastic surgery," Chauhan said.
The study noted that one of the researchers works as a medical consultant for the company Allergan, which produces Botox injections, among other products.
Pass it on: Plastic surgery generally makes people look about 7 years younger than they did before surgery.
This story was provided by MyHealthNewsDaily, a sister site to LiveScience. Follow MyHealthNewsDaily on Twitter @MyHealth_MHND. Find us on Facebook.
Stay up to date on the latest science news by signing up for our Essentials newsletter.

Karen came to LiveScience in 2010, after writing for Discover and Popular Mechanics magazines, and working as a correspondent for the Journal of the National Cancer Institute. She holds an M.S. degree in science and medical journalism from Boston University, as well as an M.S. in cellular biology from Northeastern Illinois University. Prior to becoming a journalist, Karen taught science at Adlai E. Stevenson High School, in Lincolnshire, Ill. for eight years.