Baby Boomers Can't Afford to Retire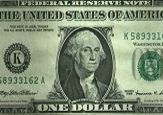 WASHINGTON (AP)—As the baby boomers begin to ease into their 60s, most expect to delay retirement longer than their parents or grandparents. That's good, because many can't afford to stop working anytime soon.
Two new reports portray aging boomers as better educated, with higher incomes and longer life expectancies than the generations that preceded them. They also have fewer children and are less likely to be married, leaving them with fewer options if they need help in their old age.
"That one child they had will be very valuable,'' said William Frey, a demographer at the Brookings Institution, a Washington think tank.
Frey is releasing a report Tuesday that says higher rates of divorce and separation could result in greater financial hardship for aging baby boomers. In 1980, about two-thirds of Americans age 55 to 64 lived in married-couple households. That percentage fell to less than 58 percent in 2005.
Americans had been retiring at ever-younger ages since the growth of private pensions and Social Security began more than 50 years ago. However, the retirement trend appears to be reversing.
In 1950, nearly half of men 65 and older were still in the labor force, according to the Census Bureau. That percentage bottomed out in the 1980s at less than 16 percent. It has since edged up to about 19 percent, and experts believe it will increase even more as the oldest baby boomers reach 65.
Women work in much larger numbers earlier in life, but among those 65 and older, their participation in the labor force has remained steady at about 10 percent since 1950.
There are about 78 million baby boomers, those born from 1946 to 1964. The oldest will turn 62 next year, the age at which they become eligible for Social Security benefits.
Some will continue working by choice—a government survey shows that most U.S. workers nearing retirement age want to gradually reduce their workload rather than abruptly stop.
Others will have to stay on the job as fewer companies offer health insurance to retirees and an alarming number of private pensions fail.
William Zinke had plenty of resources to retire when he reached his early 60s. He didn't want to stop working but did want to get away from the hectic pace of New York, where he ran a human resources firm. So Zinke moved his firm to Boulder, Colo., where the pace is more relaxed. Seventeen years later, at age 80, he continues to put in full work days.
"I've had a very good life,'' Zinke said. "I'm proud of what I've accomplished, but I'm not done.''
Zinke said he is fortunate to own his business and to be able to set his work schedule. He has formed a nonprofit organization, the Center for Productive Longevity, that is working to encourage other employers to help older workers with flexible schedules and other accommodations.
"We need to change the way we think about retirement,'' Zinke said.
There are more than 37 million Americans 65 and older, a number that is expected to nearly double by 2030, according to the Census Bureau.
"I think there will be significant accommodations and incentives to get people to stay and work longer, and not lose that human capital,'' said Richard Suzman of the National Institute on Aging, a government research agency.
The agency is releasing a compilation of data Tuesday from the national Health and Retirement Study, an ongoing survey of older people by researchers at the University of Michigan.
The data paint a picture of aging baby boomers facing longer, more active lives, coupled with rising costs for health care and other services.
"People are living longer, and the extra years of life, which I think have been one of the crowning achievements of the last century, have to be financed somehow,'' Suzman said.
Stay up to date on the latest science news by signing up for our Essentials newsletter.