Ballooning bubble of pus in a man's back muscle was caused by rare, 'insidious' disease
Doctors determined a man's severe back pain was caused by a rare disease that leads to pus buildup in the psoas muscle.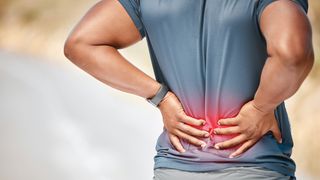 (Image credit: People Images via Getty)
A man's severe back and belly pain turned out to be caused by a rare disease that causes pockets of pus to build up in a long muscle called the psoas.
The 67-year-old man arrived at an emergency room in Togo, a country in West Africa, with severe pain in his right abdomen and lower back that had developed over the course of eight days. According to a case report published online on Aug. 12 in the International Journal of Surgery Case Reports, the man's doctors noted that he had hip flexor pain when lifting his right knee, and they could feel a "firm mass" on the inner surface of that hip bone.
Bloodwork revealed an abundance of immune cells, hinting at an infection. However, at that point, the doctors were unable to reach a diagnosis, so they ordered a computerized tomography (CT) scan.
Related: Woman's 'extra breast' under her armpit developed a wart-like tumor in unusual case
This revealed fluid pooling in the man's right psoas muscle, which runs from the right side of the lumbar spine, over the hip and to the inside of the upper thigh bone. The team diagnosed him with primary psoas abscess, a rare psoas infection typically caused by a pathogen, like bacteria, traveling to the muscle from the blood or lymph nodes.
A general surgeon pierced the muscle to drain the built-up substance, releasing roughly 5 ounces (150 cubic centimeters) of "purulent fluid," more commonly known as pus. This approach also enabled the surgeon to remove any damaged tissue that might pose a risk of future infections.
Doctors prescribed the patient a regimen of antibiotics and discharged him from the hospital; a follow-up appointment was "satisfactory," and the patient exhibited zero complications six months later.
Little is known about what causes primary psoas abscess, a disease that was first described in 1881 by Dr. Henry Mynter, according to the National Institutes of Health.
The infection is often linked to the bacteria like Staphylococcus aureus or Escherichia coli, but it's typically unclear how the germs entered the muscle and sparked infection in the first place. By comparison, a similar disease called secondary psoas abscess is better understood, as it's caused by germs spreading from nearby organs, as in infections of the intestines or tuberculosis of the spine.
In their case report, the doctors wrote that primary psoas abscess is a "rare disease" that is most commonly found in developing countries and often affects "frail subjects" with weakened immune systems. But in this case, the patient was in good health. The team didn't discover any specific germs in the patient's pus, but that "can be explained by the way the samples are stored," they wrote.
They added that the disease's "insidious evolution makes its diagnosis difficult and delays management. Imaging plays a considerable role in the diagnosis of psoas abscesses. The disease is associated with significant morbidity and mortality and requires early and appropriate treatment."
Stay up to date on the latest science news by signing up for our Essentials newsletter.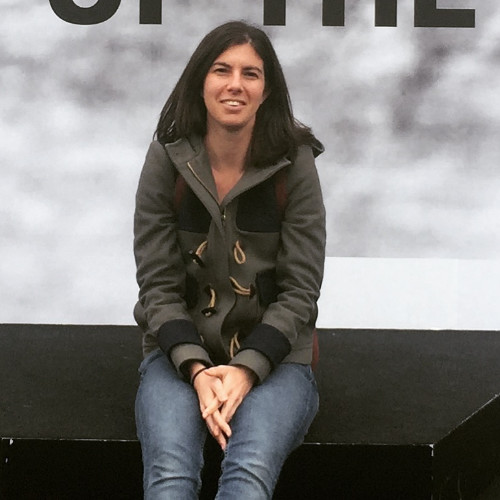 Live Science Staff Writer
Jennifer Nalewicki is a Salt Lake City-based journalist whose work has been featured in The New York Times, Smithsonian Magazine, Scientific American, Popular Mechanics and more. She covers several science topics from planet Earth to paleontology and archaeology to health and culture. Prior to freelancing, Jennifer held an Editor role at Time Inc. Jennifer has a bachelor's degree in Journalism from The University of Texas at Austin.