Recycle Your Old Cell Phone This Earth Day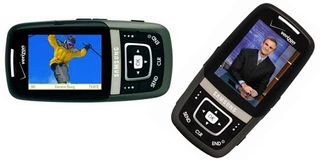 (Image credit: Verizon Wireless)
Instead of planting a tree for Earth Day this year, consider recycling that old cell phone taking up space in your desk drawer.
All of the major U.S. cell phone carriers have recycling programs, and your discarded phone could end up being of use to someone else.
The Environmental Protection Agency estimates there are 1 billion unused phones in U.S. households and 130 million additional phones will be discarded every year.
Cell phone recycling or "reprocessing" as industry experts like to say, may mean the cell phone is refurbished and then resold, or dismantled and used for parts. In some cases, phones are reduced to their essential components and reused. The goal is alwayws "zero-landfill," meaning no part of a device is discarded in a landfill.
The most compelling reuse stories are the ones where people benefit from the availability of affordable smartphones. e-Recycling co-founder David Edmondson whose firm handles the Sprint program told TechNewsDaily that buying a smartphone in India represents the same portion of a paycheck as buying a car in the U.S. Refurbished smartphones offer access to the Internet that would otherwise be unobtainable.
"It can really be a life changer," Edmondson said.
Like a triage unit
Wireless carriers partner with recycling companies who are responsible for processing the phones. "It's like a triage unit," said Katie Wasserman, marketing director for CWG, the leading recycler of mobile devices serving the telecommunications industry and the "global repurposing source" for Verizon Wireless. "At the plant, specialists determine whether a phone can be saved and given a new life or must be dismantled for parts and component materials," Wasserman said.
She estimated up to 80 percent of phones get a second life. "CWG maintains a strict zero-landfill policy," she added. "If we can't refurbish a phone, it may turn up as dental fillings or part of a park bench."
CWG also guarantees a complete data wipe for each phone, a critical security step in any phone recycling program.
If you're planning to recycle your old cell phone this Earth Day, remember to also include your batteries, chargers and other accessories. Not only are you preventing them from winding up in a landfill, your phone may benefit someone in an important way.
Carrier recycling plans
Here's how the different U.S. cell phone carriers make use of recycled phones:
Verizon donates refurbished phones to survivors of domestic violence through its HopeLine program established in 2001. Beneficiaries are given a phone and 3,000 minutes of service. Verizon used proceeds from the CWG recycling program to award $7.9 million in cash to domestic violence agencies throughout the country. Verizon accepts phones at all its retail locations or customers may download and print a free postage-paid label for mailing.
AT&T offers three ways to donate and recycle phones. Wireless customers of any carrier can drop off used cell phones and accessories at AT&T stores. The phones can be mailed in for recycling, or customers can request a free shipping envelope be mailed to them for recycling. Free shipping labels are available for download at www.att.com/recycle.
Part of the proceeds benefits Cell Phones for Soldiers, a charity that recycles cell phones and uses the proceeds to buy free phone cards for troops overseas. AT&T reminds customers to remove the SIM card from the phone and erase all personal data like photos before turning in the phone.
Sprint offers a credit to the customer, guaranteed personal data wipe, a zero-landfill policy, and redistribution of phones to people in developing nations through e-Recycling Corp. Customers can look up their phone and associated credit on the Sprint Web site, similar to using the "Kelley Blue Book" for car value. Unlike the "Blue Book," there is one price given for each phone. Customers will receive specified credits as long as the phone turns on and the display is intact. Sprint has credit amounts listed for more than 1,900 phones. The credit for up to three phones can be used toward the purchase of a new phone, toward phone accessories or be applied against the monthly service fee on a new contract.
T-Mobile offers both in store drop-off of cell phones and accessories and also accepts equipment by mail at the owner's expense. At T-Mobile, it is the owner's responsibility to remove all data from the phone before it is turned in for recycling.
Stay up to date on the latest science news by signing up for our Essentials newsletter.
Leslie Meredith is a contributor to Live Science. She has a bachelor's degree from UCLA in psychology and has directed tourism and ski publications for the Salt Lake Visitor & Convention Bureau and managed promotions and events for Sunset Magazine.