Windows Re-Opens Mobile Race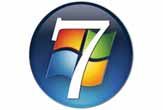 Microsoft on Monday unveiled its new Windows Phone 7 mobile operating system in time for the holiday shopping season as it aims to get a slice of the smartphone-battle pie.
The company is trying to differentiate itself and re-enter the mobile game by creating an innovative, easy-to-use platform that can anticipate what users want even before they ask for it.
"We really have built – with our partners – a different kind of a phone," said Microsoft CEO Steve Ballmer during a live Webcast of the New York City press event. "We put our energy, design and creativity into bringing together the things that you love. We focused in on how real people want to use their phones when they are in the go."
Five of nine total models will be available in the United States when it debuts November 8. Three will be available from HTC, LG and Samsung via AT&T, while Dell and HTC again will sell Windows Phone 7 devices via T-Mobile.
Windows Phone 7 will first hit some of the European markets on Oct. 21.
The devices – which come with a sharp, 5-megapixel camera – will be sold for $199.99, along with a two-year contract.
The new smartphone is centered around what Microsoft calls "live tiles" that show users' real-time content, such as social media updates and contacts, on the start screen. Users can customize, move and place the tiles that interest them most where they want on the screen.
"It's about connecting users with the people they care about and the tasks they want to do – all just a click away, always," said Joe Belfiore, corporate vice president and director of Windows Phone Program Management.
The phone also highlights various different "Hub" categories to quickly direct users to people, music and video, photos, a marketplace, games and productivity apps.
For example, the People Hub pulls in Facebook status updates from friends, as well as providing contact information and phone numbers. Users can take actions, such as responding to updates or sending a text message from the People Hub, rather than having to find and launch a particular app.
Hubs also brings together many of Microsoft's offerings from other platforms, including Xbox, Zune, Office and Bing. Shoppers that buy the Windows Phone 7 this holiday season will have access to a copy and paste feature that will come as a system update in early 2011.
Windows Phone 7 will also have a big gaming component. Windows Phone 7 is the first smartphone operating system that will enable multiplayer gaming with Xbox Live. Players will be able to share scores, stay on top of other players' scores and integrate with Xbox 360 avatars.
"Windows Phone 7 will be the phone that gives access to games that work with Xbox Live," Belfiore said. "Whether you are a console user or just someone who is enthusiastic about having a phone that is more fun, we think Windows Phone is really going to deliver."
A variety of EA games will also be available on the phone, such as The Sims.
Stay up to date on the latest science news by signing up for our Essentials newsletter.
Samantha Murphy was a contributor to Live Science, covering the tech industry. She holds a degree in journalism and cinema studies from New York University.