In Photos: Mission to 2,000-Year-Old Antikythera Shipwreck
Archaeologist divers
Archaeologists use a water dredge and submersible pump 180 feet (55 meters) below the ocean surface at the Antikythera shipwreck site. Ten archaeologists performed 61 dives over 10 days in 2015, using closed-circuit rebreathers and trimix breathing gases.
Stay up to date on the latest science news by signing up for our Essentials newsletter.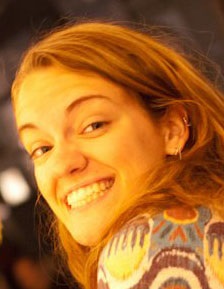 Kelly Dickerson is a staff writer for Live Science and Space.com. She regularly writes about physics, astronomy and environmental issues, as well as general science topics. Kelly is working on a Master of Arts degree at the City University of New York Graduate School of Journalism, and has a Bachelor of Science degree and Bachelor of Arts degree from Berry College. Kelly was a competitive swimmer for 13 years, and dabbles in skimboarding and long-distance running.