Historic, Eccentric Wills Go Online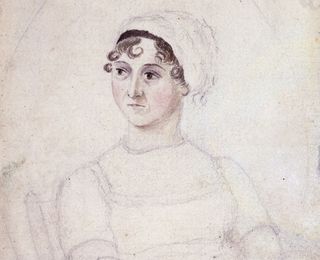 (Image credit: Wikimedia Commons)
The legendary British navigator and privateer Sir Francis Drake acted like a Robin Hood of the seas when he died in 1596, leaving his money to the poor. "Pride and Prejudice" author Jane Austen bequeathed most of her worldly assets to her sister Cassandra, while Britain's most famous playwright William Shakespeare famously left money to his daughters, and a bed to his wife.
Published online for the first time, these historic final wishes are part of the most comprehensive collection of probate records spanning nearly five centuries of history, between 1384 and 1858.
Held at The National Archives, the documents detail the assets, occupation and overall standard of life of more than 1 million people.
PHOTOS: If Not Shakespeare, Then Who?
"They provide fascinating insight into the final fortunes of some of our nation's most famous names, right down to who should get their bed," said Miriam Silverman of the British genealogical website Ancestry.co.uk, which is publishing the collection.
"These probate records are an incredibly valuable family history resource, covering a period in history from which few official documents remain," Silverman added.
The documents reveal that Sir Francis Drake, the first Englishman to circumnavigate the globe between 1577 and 1580, acted generously in death.
Photos: Most Famous Pirates of the Caribbean
Regarded by the British as a national hero after his defeat of the Spanish Armada that was attempting to invade England in 1588, Drake was essentially a pirate — although he had the royal approval — who attacked and plundered Spanish ships ruthlessly for gold and silver.
Having earned a fortune in his lifetime, at his death from dysentery off the coast of Portobelo, Panama, he left £40, the equivalent of about $246,000 in today's money, to the "poore people" of the town and parish of Plymouth.
Jane Austen's will was written just months before she died in July 1817 at the age of 41 following a long illness. She bequeathed most of her £800 estate -- the equivalent of $98,500 today -- to the "dearest" sister Cassandra. But her brother Henry received a meagre £50 — now about $2,700. She left another £50 to her longtime cook.
In 1616, William Shakespeare's last wishes left £150 to each of his daughters, more than $624,000 today, and his wife the pleasure of his "second- best bed."
A bed was also bequeathed by the philosopher, scientist and author Sir Francis Bacon (1561-1626) to his worker Stephen Paise. But the piece of furniture was just an addition to a rich legacy — Paise got the equivalent of more than $1 million. His fellow worker Robert Halpeny received what would now be $1.3 million as a sign of Bacon's gratitude for his provisions for hay, firewood and timber.
German composer George Frideric Handel was less generous.
At his death in 1759 he left £600, now about $147,000, to build a monument of himself in Westminster Abbey.
This article was provided by Discovery News.
Stay up to date on the latest science news by signing up for our Essentials newsletter.