One-Shot Volcanoes Can Be Explosively Dangerous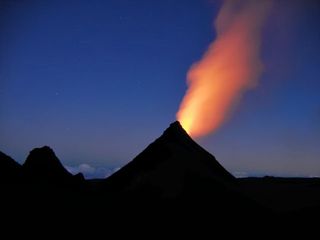 (Image credit: Stéphanie Barde-Cabusson)
Volcanoes with multiple eruptions get all the glory, earning top spots on lists of the world's most dangerous and most famous fiery mountains.
But monogenetic volcanoes, which erupt briefly and then die, are more common on land than volcanoes such as Mount St. Helens and Mt. Etna, which periodically outpour their lava.
Now, a new study of these single-shot volcanoes in Spain finds they are surprisingly complex. With a technique called electrical resistivity tomography (ERT), researchers peered deep inside several volcanoes, including two called Puig d'Adri and Montsacopa, and found lava flows, explosive deposits and even the underground plumbing. [Amazing Images: Volcanoes from Space]
"We believe we imaged the volcanic conduit under the summit of Puig d'Adri volcano. This is pretty beautiful," said Stéphanie Barde-Cabusson, a volcanologist at the Institute of Earth Sciences Jaume Almera in Barcelona.
ERT sends an electric current through the Earth. The current's intensity is affected in different ways by various types of rock. By measuring and interpreting the differences in intensity in the current, the researchers can develop a picture of the underlying terrain, Barde-Cabusson said.
The volcanoes Barde-Cabusson and her colleagues zapped are in northern Spain, in a region called the Garrotxa volcanic field. There are more than 50 volcanic cones and maars, the explosive craters formed when rising magma meets groundwater.
Some of the volcanoes in the field are simple cinder cones, but Puig d'Adri and Montsacopa revealed a more complex mix of eruption styles, the study found. There were hints of lava spattering, fountaining and mixing with water — with explosive results.
"With ERT, complex monogenetic volcanoes can be easily distinguished from more simple ones," Barde-Cabusson said. "It also means that we can see if these volcanoes were built through explosive or effusive (less dangerous) eruptions, and it helps to estimate what could be the future activity in the same volcanic field," she told LiveScience's OurAmazingPlanet in an email interview.
Though bigger volcanoes have received the bulk of researchers' attention in the past, scientists are starting to focus more on monogenetic volcanoes. Their relative simplicity makes it easier to untangle the links between processes occurring underground, such as magma melting and rising, and what happens during an eruption.
"The small volcanoes built up in monogenetic volcanic fields also need to be studied, even if they are less impressive than their polygenetic cousins, in terms of dimensions and volumes of magma erupted," Barde-Cabusson said. "Sometimes, their dangerousness is underestimated."
The research will improve scientists' understanding of how these volcanoes work, as well as improve their ability to forecast volcanic activity, she said.
Often popping up in groupings called volcanic fields, monogenetic volcanoes, though small, can erupt explosively, threatening people living nearby. The eruptions typically last days or weeks.
New Zealand's largest city, Auckland, is built on top of 53 monogenetic volcanoes. New volcanic eruptions beneath the city are expected to occur hundreds to thousands of years in the future, and the city has a volcanic contingency plan, according to New Zealand's Natural Hazards Research group.
Monogenetic volcanic fields in the U.S. include Craters of the Moon in Idaho, the San Francisco volcanic field in Arizona, the Three Sisters region in Oregon and the Coso volcanic field in California.
The findings were published June 3 in the journal Geophysical Research Letters.
Email Becky Oskin or follow her @beckyoskin. Follow us @OAPlanet, Facebook & Google+. Original article on LiveScience's OurAmazingPlanet.
Stay up to date on the latest science news by signing up for our Essentials newsletter.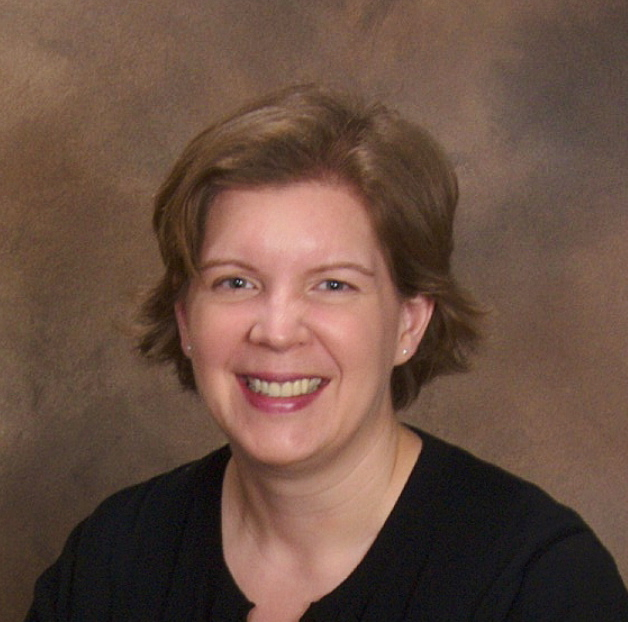 Becky Oskin covers Earth science, climate change and space, as well as general science topics. Becky was a science reporter at Live Science and The Pasadena Star-News; she has freelanced for New Scientist and the American Institute of Physics. She earned a master's degree in geology from Caltech, a bachelor's degree from Washington State University, and a graduate certificate in science writing from the University of California, Santa Cruz.