Internet Service Restored in Egypt After 5-Day Blackout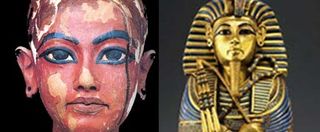 (Image credit: Dreamstime)
Amidst ongoing political protests, the Egyptian government restored Internet service to the country Wednesday after a five-day blackout.
"Egyptian Internet providers returned to the Internet at 09:29:31 UTC (11:29 a.m. Cairo time)," said a blog post by the Web-monitoring firm Renesys. (That's 4:29 a.m. EST.)
The Egyptian Stock Exchange, Commercial International Bank of Egypt, the financial clearing-house MCDR and the U.S. Embassy in Cairo are back online, Renesys said.
Twitter and Facebook are also up and running again, providing Egyptians with powerful means of communication and organization that were taken from them when the Web went dark early Jan. 28.
A CNET article included a link to the Twitter feed of Cairo human rights activist Dalia Ziada, who wrote, "The Internet is back in Egypt! Finally!"
The country's Internet comes back online the day after Egyptian President Hosni Mubarak announced he would not seek re-election after 30 years in power.
While the Internet may be back on, the struggles in Egypt are far from over. Reports and video feeds show street fighting Wednesday (Feb. 2) between pro-government armed men in civilian clothes attacking anti-government demonstrators.
Meanwhile, one tech expert says the American news media shouldn't be so astonished that Egypt found it so easy to switch off the Internet.
"It's not that hard to shut the Internet down if you have military power where you can tell people that's what's going to happen," Microsoft founder Bill Gates told anchor Katie Couric on the Monday night broadcast of "The CBS Evening News."
Stay up to date on the latest science news by signing up for our Essentials newsletter.