Virgin Galactic Unveils New Line of Under Armour 'Spacewear' for Space Tourists
NEW YORK — The old Heinlein adage says: "Have spacesuit, will travel." Well, Virgin Galactic now has a spacesuit to travel in style.
Virgin Galactic and partner Under Armour unveiled a new line of "spacewear" spacesuits for future passengers on SpaceShipTwo, Virgin Galactic's suborbital space plane once space tourism flights begin (likely in 2020). That gear includes a base spacesuit, footwear, a training suit and a "Limited Edition" astronaut jacket.
Sir Richard Branson, Virgin Galactic's billionaire founder, unveiled the spacewear line with what the company billed as a "zero gravity" catwalk — actually an iFly indoor skydiving venue — here Wednesday (Oct. 16), where a team of flying dancers performed an aerial ballet in the suits to show off their flexibility. At the finale, Branson walked out clad head-to-toe in the new spacewear.
"Spacesuits are a part of the iconography of the first space age; our visual impressions of human spaceflight and what astronauts wear are inextricably linked," Branson said in a statement. "I love the way the spacewear looks, and I love the way it feels. I also love the fact that the next time I put it on, I will be on my way to space."
Watch: Virgin Galactic Unveils Under Armour Spacewear
Video: See Wild Acrobatics in Virgin Galactic Spacesuits
Virgin Galactic revealed the new spacesuits to a select group of guests and reporters during Wednesday's event. The company also webcast the event to the 600 passengers who have already signed up for a trip to space and to employees at its centers across the U.S. and in London.
"This is a really historic day for Galactic," Virgin Galactic CEO George Whitesides told the audience, adding that it's another step closer to passenger flights. "We're getting really, really close now, folks."
Virgin Galactic's SpaceShipTwo experience
Branson founded Virgin Galactic in 2004 to offer private spaceflights on what the company bills as the world's first commercial spaceline. Under that plan, SpaceShipTwo will launch eight people — six passengers and two pilots on suborbital spaceflights that reach at least 50 miles (80 kilometers) up — which the FAA has recognized as space — and return to Earth.
Tickets cost $250,000 per seat, though that may rise in the near future, and passengers will get epic views of Earth from space and a few minutes of weightlessness, Virgin Galactic representatives have said.
The SpaceShipTwo vehicle is designed to be launched from mid-air, with a massive WhiteKnightTwo carrier plane hauling the spacecraft into position. The launch system is an evolution of the SpaceShipOne/WhiteKnight system built by Scaled Composites, which won the $10 million Ansari X Prize for reusable commercial suborbital flight in 2004. Branson founded Virgin Galactic shortly after that X Prize win.
"Fifteen years, bloody hell," Branson said. "We thought it would take about seven before we'd be sitting here."
Many of Virgin Galactic's 600 passengers have been waiting more than a decade for a trip into space. The company suffered a setback in 2014 when an accident during a powered test flight killed one pilot, injured another and destroyed the first SpaceShipTwo, VSS Enterprise. Virgin Galactic spent years studying the cause of the accident and making safety improvements.
The company's second SpaceShipTwo, VSS Unity, is undergoing trials and has already made two trips to space. A third and fourth vehicle are also under construction.
A spacesuit for Virgin Galactic
Virgin Galactic announced its partnership with Under Armour in January, but this week's event marked the spacewear line's official debut. The new gear includes a form-fitting base layer covered by a stylish — but functional — "spacesuit" that comes with plenty of pockets and space for patches. It is not pressurized like the bulky suits used by astronauts on spacewalks.
Under Armour CEO Kevin Plank said the company used its patented technology to develop a suit to keep passengers warm, dry, comfortable and — above all else — safe.
"Mobility, pliability, flexibility are the things that really we built into this suit to make it unlike any other flight suit," Plank said Wednesday. "The innovation that is Under Armour is something that we were able to pour into this suit."
A pair of sleek boots rounds out Virgin Galactic's new look. Apparently, Branson was impressed.
"Look at those boots!" Branson said as he showed off his footwear. "I mean, they're quite something."
There is no helmet, and that's on purpose.
"Essentially, the cabin can serve as the helmet," said Beth Moses, Virgin Galactic's chief astronaut trainer, who actually tested a version of the suit during a VSS Unity test flight in February. She checked how the suit performed with Unity's seatbelts and if it was a distraction from the sheer experience of spaceflight.
"The big difference between spacesuits of the past and this suit is that those suits were to perform a task, and this suit is to enjoy and savor space on your own terms, in a bespoke way," Moses said. The goal, she added was "to make sure that once folks are trained and fly in this suit, it sort of stays out of their way and they can savor the experience."
Related: Virgin Galactic's 1st Test Passenger Felt Like Spider-Man After Launch
Personalization is key to the design. Each suit will carry a passenger's name, mission patch and the patch of that person's country (or countries) of origin. A hidden interior pocket over the heart can hold family photos or whatever else a passenger wants to keep safe. Passengers can write their personal mission statement on a tab on the suit's interior, too.
As a custom perk for Branson, Under Armour gave him a jacket with a mosaic of his face made of tiny SpaceShipTwo images on the interior.
For Virgin Galactic passengers, the new spacesuits are tangible proof that their time in space is coming.
Trevor Beattie, an advertising executive from the United Kingdom who spoke during Wednesday's event, compared seeing the suit to touching SpaceShipTwo for the first time. It makes his pending flight seem that much more real, even after 15 years of waiting. He says he signed up in 2004.
"A spacesuit should always be futuristic, even though it's of now," Beattie said, adding that he sees hints of sci-fi icons like Barbarella and Tron in the suit. "And so it contains sci-fi elements, which is sweet. And it's bloody cool, isn't it? That's always important."
Jennifer Rallison, a Virgin Galactic customer from Calgary, Canada, who signed up 10 years ago, agreed.
"I love them," Rallison said. "I think the blue with the pop of gold is exceptional. I love the customizational elements." The heart pocket for family photos is an especially nice touch, she said.
And finally, Rallison added, it was amazing to see the suits after working with Virgin Galactic and Under Armour to share what she, and other customers like her, would want.
"That's one of the things that the Galactic team has been exceptional with, is putting the customer first for any sort of experience," Rallison said. "We were really a part of the design process in providing feedback of different elements that we'd like to see in the suit."
Virgin Galactic's road to passenger flights
Wednesday's unveiling comes after several key moves by Virgin Galactic to prepare for passenger spaceflights.
This month, Boeing announced it is investing $20 million in Virgin Galactic. In July, Virgin Galactic announced it was merging with the investment company Social Capital Hedosophia with plans to go public. The move will give the spaceflight company more resources to ramp up passenger flights.
On the spaceflight front, Virgin Galactic has not flown a powered test flight since February, when it launched Moses along with two pilots, Dave MacKay and Michael Masucci on the trip. The trio later received their commercial astronaut wings from the Federal Aviation Administration's commercial spaceflight division.
Meanwhile, Virgin Galactic is hard at work building two new SpaceShipTwo vehicles with its subsidiary, The Spaceship Company, at the Mojave Air and Space Port in Mojave, California. The company also relocated its operations and WhiteKnightTwo carrier plane to Spaceport America in New Mexico for tests.
Spaceport America will be Virgin Galactic's home port for its passenger flights. In August, the company unveiled its new "Gateway to Space" terminal at the spaceport, which includes restaurants, lounges and other accommodations familiar to any airport.
"We've obviously got an amazing constellation of things happening this year," Whitesides said.
Email Tariq Malik at tmalik@space.com or follow him @tariqjmalik. Follow us @Spacedotcom and Facebook.
Stay up to date on the latest science news by signing up for our Essentials newsletter.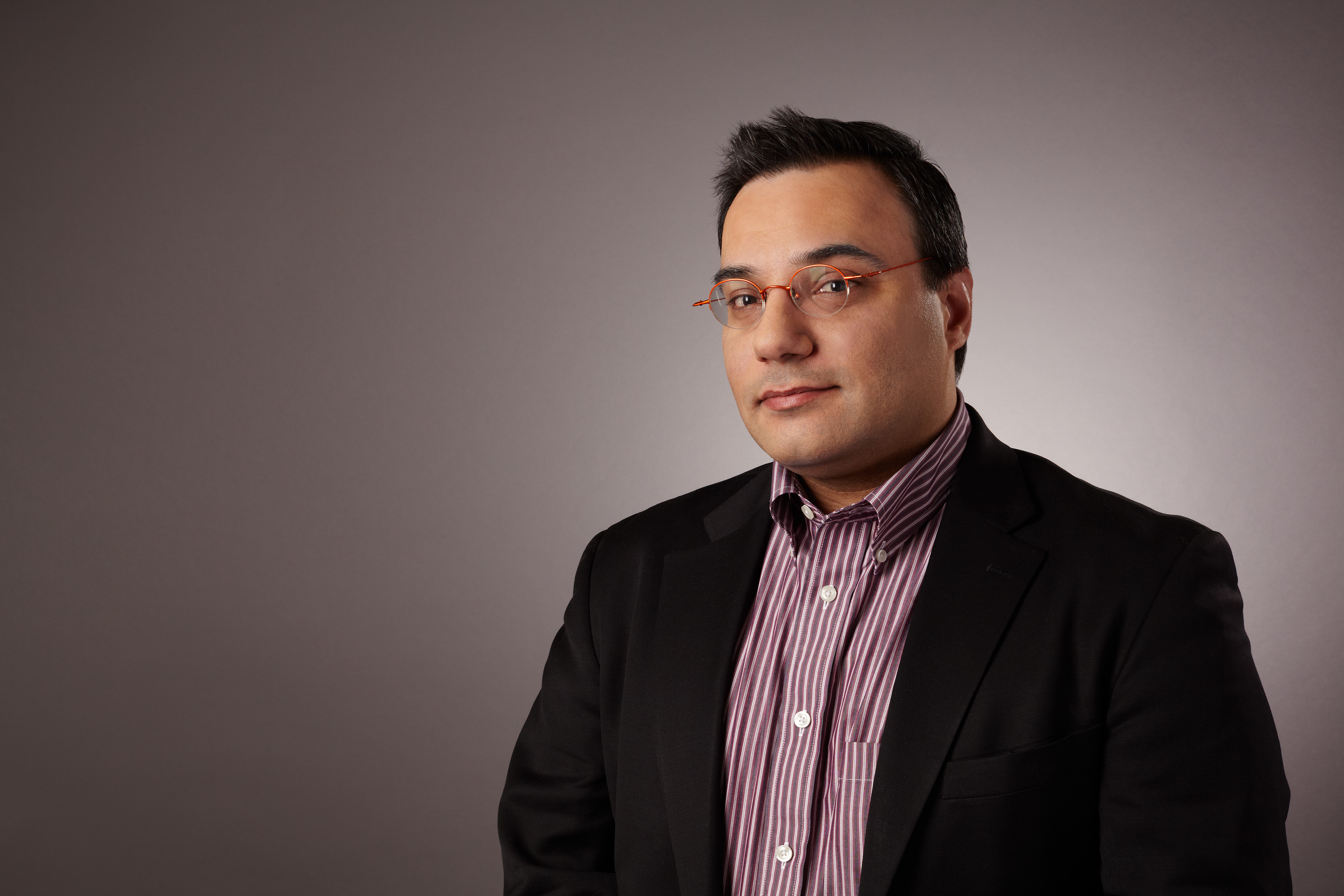 Space.com Editor-in-chief
Tariq is the editor-in-chief of Live Science's sister site Space.com. He joined the team in 2001 as a staff writer, and later editor, focusing on human spaceflight, exploration and space science. Before joining Space.com, Tariq was a staff reporter for The Los Angeles Times, covering education and city beats in La Habra, Fullerton and Huntington Beach. He is also an Eagle Scout (yes, he has the Space Exploration merit badge) and went to Space Camp four times. He has journalism degrees from the University of Southern California and New York University.